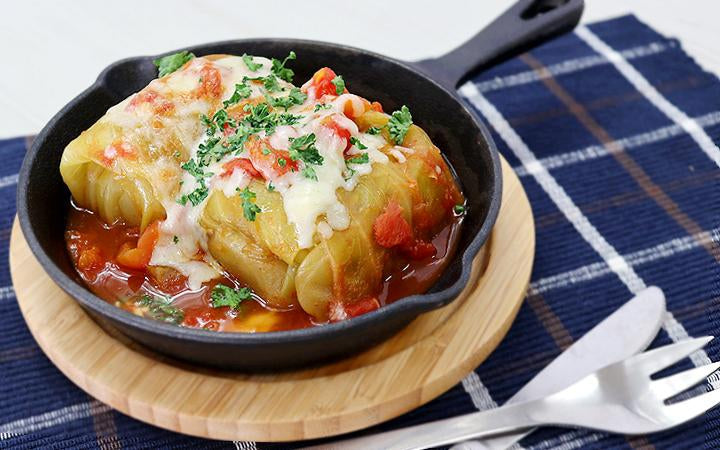 Ingredients 4 servings
 1 pack UMAMI dashi Veggies
 500ml Water
 8 Rolled cabbages.
 1 can  Cut tomatoes
 1 clove Garlic
 1 tablespoon Worcester sauce
 Pinch of salt
 Preferred amount of shredded Cheese
 Preferred amount of parsley
1) Add water and UMAMI dashi Veggies in a pot over a medium low heat. Once boiled, lower heat for 5 minutes and take out the pack.
2) Place rolled cabbage side by side in a separate pot and pour the dashi stock from step 1 and add the can of tomato, minced garlic and worcester sauce and cook for 30 minutes at medium low heat. Add salt to adjust flavor.
3) Place the ingredients from step 2 in a heat-resistant container and top it with cheese. Bake it in the oven.
4) When cheese melts, take it out of the oven and sprinkle parsley.